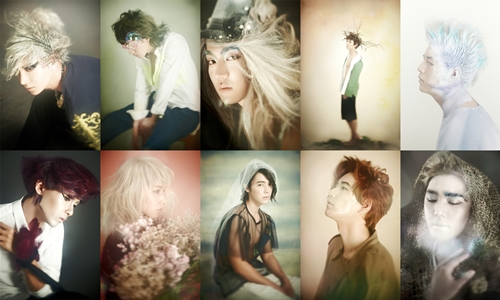 Super Junior will dedicate a song to their fans.
Super Junior who is making a comeback with their 6th album, Sexy, Free & Single will reveal a song titled,
"From U" dedicated to their fanclub, E.L.F.
"From U" is a mid-tempo R&B song about a relationship between a star and fans and how they always love each other and are by each other's side no matter what happens. Super Junior is expected to perform this song along with their title track "Sexy, Free & Single."
Super Junior will kick off their 6th album promotion with their comeback stage on Mnet M Countdown on July 5 and will also appear on MBC Show! Music Core on July 7 and on SBS Inkigayo on July 8. It is expected that the music industry will take notice of Super junior who has come back with new music and new performance.
Meanwhile, Super Junior's 6th album, Sexy, Free & Single will be revealed on various music websites such as Genie and Naver Music on July 1 and the album will released in stores on July 4.
Source: NEWSEN
Translated by Minnie @
SUJUISM.BLOGSPOT.COM
PERMISSION MUST BE OBTAINED FROM SUJUISM.BLOGSPOT.COM TO RE-POST THE TRANSLATION
The translation cannot be re-posted elsewhere without my permission. If you would like to use this translation for your website, please leave a comment below specifying where you want to re-post my translation. I will reply to your comment and let you know whether or not you can take out my translation. Please copy and paste the credits above when re-posting. Only the source of the article and the translator should be credited when re-posting the translation; no other names or blog addresses may be added to the credits.